What We Sell
GSA's Real Property Utilization and Disposal Division is responsible for selling surplus Federal land, improvements to land, and rights to land. These properties can vary widely in location, size, use and value such as undeveloped land, commercial and industrial facilities, office buildings, military holdings warehouses, lighthouses, single and multi-family residences, easements, mineral rights, water rights, air rights and more. Properties may be located in any of the 50 states, the District of Columbia, Puerto Rico, the U.S. Virgin Islands and the U.S. Pacific Territories. To bid on property visit www.realestatesales.gov.
How We Sell Surplus Real Property to the Public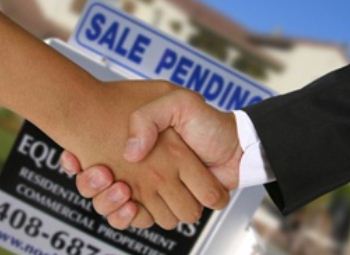 GSA sales of surplus Federal real property are done through open competition: online auctions, live outcry auctions, and sealed bid auctions. All are reserve sales and bids are subject to confirmation where GSA reserves the right to refuse any offer that is not in the best interest of the taxpayers.
Online Auctions – Allow the bidder to conduct all bidding activities, including submitting the bid deposit and increasing bids, online. As with traditional auctions, bidders participate in open competition against other bidders on realestatesales.gov until only the highest bid survives without challenge. The highest bid offered is awarded the sale if that bid is accepted by GSA.
Live Outcry Auctions – Public auctions are conducted in a conventional "live outcry" auction setting with an auctioneer calling bids at a specific date and time. Bidders register, submit the bid deposit, and bid openly against each other until the highest bidder survives without challenge.
Sealed Bid – Bidders mail in bids and bid deposits to the specified GSA regional office prior to the designated bid opening date and time. All bids are kept in a secure location and are secret until they are all publicly opened at the same time on the sealed bid opening date. No bids may be modified or withdrawn after the designated sealed bid opening time and date. The highest bid received is reviewed for acceptance or rejection shortly after the sealed bids are opened.
Invitation for Bids (IFB) – The type of sale, instructions to bidders and other terms and conditions are outlined in the IFB that is prepared for each sale. The IFB serves as the Government's contract and provides the necessary information to allow potential investors to buy surplus Federal real property. While there are some common terms, bidders are encouraged to review the IFB for each sale prior to placing a bid.