Resources for Federal Agency Customers
The GSA Office of Real Property Utilization and Disposal has developed several online tools and resources to assist Federal agencies to report a property excess for disposal, obtain information on available excess properties that could be utilized by another Federal agency,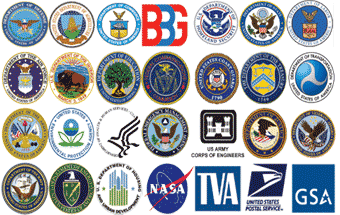 and to learn about and obtain additional real property asset management services. GSA provides these services for other Federal agencies either at no cost or on a reimbursable basis.
Why Choose GSA?
GSA is the largest public real estate organization in the country. Our inventory comprises over 1,500 government-owned buildings with 352 million square feet of work space for 1.1 million Federal employees in 2,200 communities. We serve Federal agencies only. It is our mission to assist other Federal agencies and to serve as a provider of choice to help you use real estate more efficiently and to leverage the value of your real property portfolio. Unlike commercial entities, our expertise and access to decision makers is without equal, and we represent you in all facets of the transaction with potential buyers, the local community, environmental regulators and state and congressional representatives.
Report Property Excess
By using the ROE portal below your agency can electronically report property excess to GSA. The portal includes the questions from both the SF-118 and Excess Real Property Checklist, plus it provides guidance on how to complete each question.
Report Property Excess Forms
These forms are incorporated in the Report of Excess Portal, however if you would prefer to look at a hard copy prior to using the portal please click below.
Federal Assets Sale and Transfer Act of 2016 (Public Law 114-287)
This form is to be used by federal agencies looking to report properties to GSA in accordance with the Federal Assets Sale and Transfer Act of 2016 (Public Law 114-287).
gsa.gov/fasta
Acquire Excess Federal Property
Learn how your agency can acquire excess Federal property by visiting our how to What We Do page. If your agency is requesting to transfer excess real property and related personal property use form GSA-1334. SF-13327 provides potentially interested agencies with a basic degree of information pertaining to properties being declared excess/surplus to their mission needs.
Available Excess Properties
Are you interested in currently available excess property? If so, check out our available property page. To receive email updates sign up via our subscription services page.
Asset Utilization
GSA can help your agency more effectively and efficiently utilize its assets through our Exchange Program, Relocation Program and Targeted Asset Reviews.
Real Property Sales and Support Services BPA
Need comprehensive, individualized or specialized real estate solutions? Check out our new
RPS3BPA page
.
Appraisal Services
Our in-house appraisers can assist your agency in developing appraisals for your complex property needs.
Office of Real Property Utilization and Disposal Newsletter
If you are in a Federal Agency, and want to stay current with the latest real property news affecting Federal agencies, learn of upcoming training classes, and the repositioning of real property assets, be it through sales, public benefit conveyances, relocations or exchanges, sign up for our quarterly Newsletter. Contact Laura Scaletti at
laura.scaletti@gsa.gov
to sign up today!