Resources for National Historic Lighthouse Preservation Act Customers
Preserving America's Historic Lighthouses
Lighthouses are an invaluable part of America's maritime heritage. These unique structures are a symbol of the strength and longevity of our country's trading practices and communal spirit. Many communities have developed preservation groups for their local lighthouses to ensure that they are well-maintained for future generations. After years of unfailing and faithful service as beacons to sea-farers and traders, the National Historic Lighthouse Preservation Act Program takes pride in its work with states, local communities, and the public to convey these historic properties to new stewards that will continue preserving their memories and historic significance.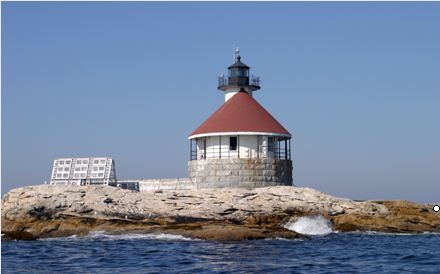 The National Historic Lighthouse Preservation Act of 2000
The National Historic Lighthouse Preservation Act of 2000 (NHLPA), P.L. 106-355 amended the National Historic Preservation Act of 1966 (NHPA). The NHLPA provides a mechanism for the conveyance of Federally-owned historic light stations to qualified new stewards. The NHLPA gives priority to public bodies and non-profit corporations to acquire a historic light station at no-cost through a competitive application process administered by the Department of Interior's National Park Services (NPS). If no steward is identified through this process, the NHLPA authorizes the General Services Administration (GSA) to conduct a public sale of the light station.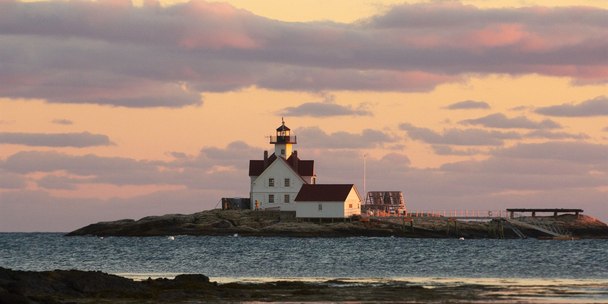 The NHLPA Flowchart provides an illustrative overview of the NHLPA process. The NHLPA Fact Sheet and the NHLPA Highlights Report also provides useful information on program accomplishments and resources.
GSA's Roles and Responsibilities in the NHLPA Process
GSA receives Reports of Excess (ROEs) from the USCG for excess lighthouses that are no longer needed by the Federal Government. GSA works with the federal partner agencies (i.e. NPS and USCG) to determine which lighthouses will be available for conveyance to new stewards. GSA issues Notices of Availability to inform the public about these properties. Notices of Availability are made available to public entities and non-profit corporations. Interested parties have 60 days to submit letters expressing interest in applying for the lighthouses to GSA.
During the application process, GSA, in coordination with the USCG, arranges a site visit to the lighthouse for interested parties. At the completion of the application process, GSA receives a letter from the Secretary of the Interior indicating a recommendation for a selected steward and GSA proceeds to convey the lighthouse at no-cost to the new steward. If no one expresses interest, no application is submitted to the National Park Service, or no applicant is approved to receive the historic light station, GSA may auction the property to the public.
Available Lighthouse Properties
Related Links